Window Cleaning Services:
Keeping Your Business Sparkling Clean
Window cleaning is an essential task that helps to maintain the appearance and functionality of your home or office. Dirty windows not only look unattractive but can also block natural light, reducing energy efficiency and making indoor spaces feel gloomy.
Regular window cleaning can help to prevent these issues and keep your windows looking their best. There are many options for cleaning windows, including DIY methods and cleaners. However, it is important to take proper safety precautions when cleaning windows, especially on upper floors or hard-to-reach areas.
Hiring a professional window cleaning service can ensure that your windows are cleaned safely and effectively, while also saving you time and effort. Professional cleaners have the necessary expertise, tools, and techniques to tackle even the most challenging window cleaning tasks.
With a professional window cleaning service, you can expect streak-free and spotless windows that enhance the overall aesthetic appeal of your property. Additionally, they can identify and address any potential issues such as damaged seals or window frames, ensuring optimal window performance and longevity.
Investing in professional window cleaning is a wise choice for both homeowners and business owners alike. By delegating this task to experts, you can focus on other important aspects of your life or business operations, while enjoying the benefits of crystal-clear windows.
Make window cleaning a priority as part of your regular maintenance routine, and experience the transformative impact it has on your living or working environment. Trust the professionals to provide you with outstanding results, leaving your windows sparkling clean and enhancing the overall ambiance of your space.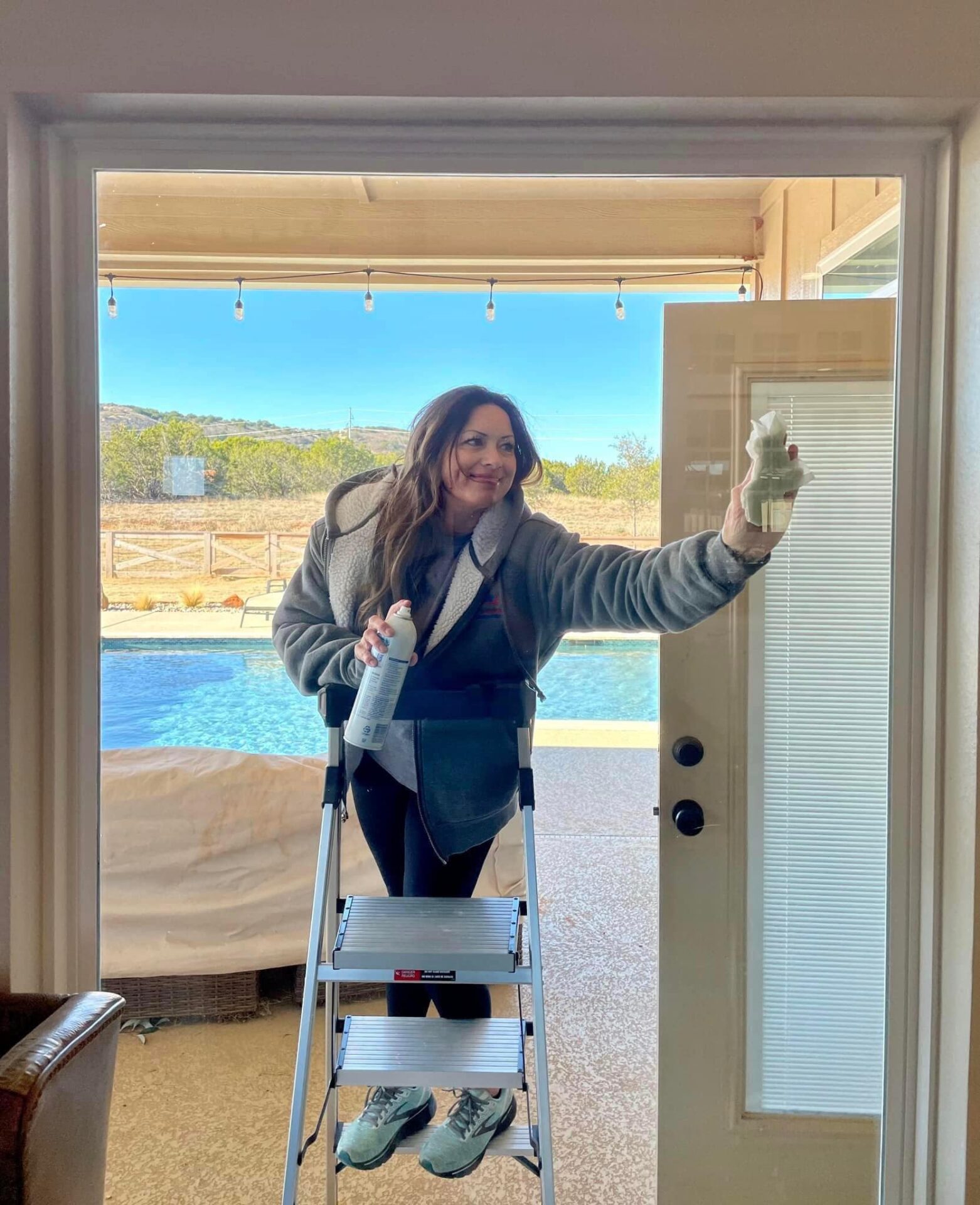 Choosing the Right Window
Cleaning Service
If you're in need of sparkling clean windows, look no further! With our specialized equipment and expertise, Extreme Clean Team, LLC can ensure that your windows are spotless and streak-free.
We offer a range of services to suit different needs and budgets, from basic exterior cleaning to more comprehensive packages that include interior cleaning as well.
Whether you're a homeowner looking to spruce up your property or a business owner looking to make a great impression on clients, a professional window cleaning company can help you achieve your goals. So why wait? Contact us today and let us make your windows shine!
Experience the transformative power of our daily cleaning services and witness the remarkable difference it can make in maintaining a pristine environment. Our dedicated team of experts goes above and beyond to revitalize your space, ensuring every nook and cranny is thoroughly cleaned. With attention to detail and a commitment to excellence, we guarantee exceptional results that exceed your expectations.
Trust Extreme Clean to deliver unparalleled service, as we take pride in being the number one choice for all your cleaning needs. Discover the true potential of cleanliness with our reliable and efficient solutions. Don't settle for anything less than the best – let Extreme Clean elevate your space to new levels of brilliance.
Benefits to Working With the Best
Cleaning Company in The Big Country
Simplify Your Life
It's never been easier to find house cleaners near you. Just book the cleaning and we take care of everything else.
Locally Owned & Operated
We live in and love our local community. Supporting The Big Country is an integral part of our philosophy and vision
Your Satisfaction is Our Goal
Your absolute satisfaction with the consistency of your cleaning service and our standard of customer care is our #1 goal.
Responsive & Responsible
We want your service to be seamless as well as spotless so we are here to make sure everything is done that you need done.