Office or Business Cleaning Done Right
Daily Cleaning Services for Your Abilene Business
Maintaining a Clean and Hygienic Environment
With Daily Cleaning Services
In today's world, cleanliness and hygiene have become more important than ever before. After experiencing the effects of a global pandemic, many businesses and other establishments have doubled down on their efforts to maintain a clean and hygienic environment to keep their employees and customers safe. From hospitals and schools to offices and restaurants, every business wants to ensure that their premises are clean and sanitized on a daily basis. This is where daily cleaning services come into play. Using a service to maintain regular upkeep – including trash removal, surface sanitization, floor maintenance, and more makes this process easy.
Daily cleaning services provide businesses with the peace of mind that their premises are clean and hygienic at all times. They not only improve the overall appearance of the building but also promote a healthy and safe environment for everyone. Whether it's a small office or a large commercial building, daily cleaning services can be tailored to meet the specific needs of each business.
By entrusting your daily cleaning needs to professionals, you can focus on running your business with confidence. The dedicated team at Extreme Clean brings unparalleled expertise and attention to detail, ensuring every nook and corner is immaculately cleaned. Elevate your space to the highest standard of cleanliness and create a welcoming environment for your employees and customers alike.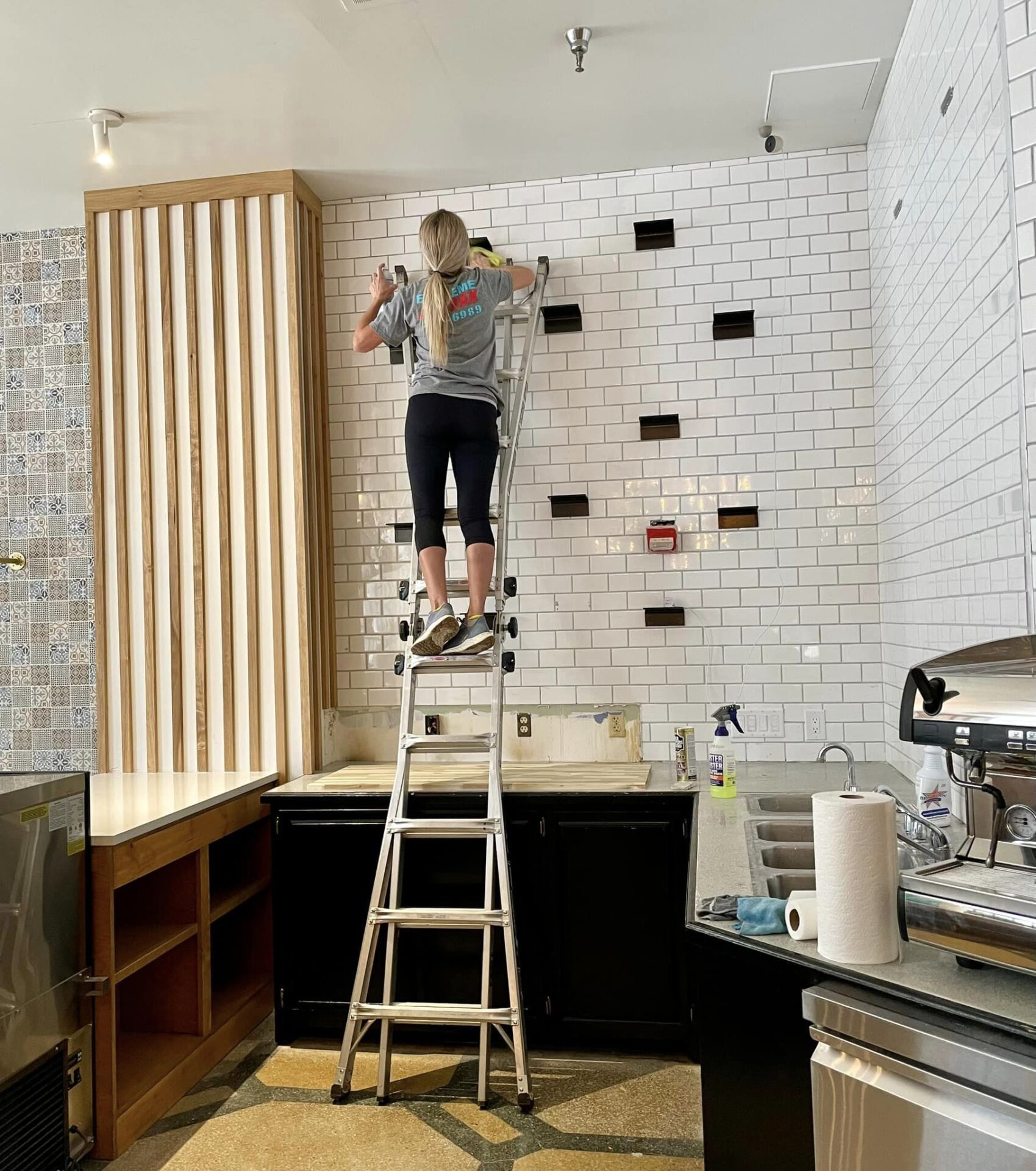 Make Your Workspace Clean and Inviting for
Employees and Clients:




Surface Cleaning & Disinfectant

Breakroom or Kitchen Cleaning

Floor Cleaning - Vacuuming and Mopping
Looking for a Top-Rated
Office Cleaning Company in Abilene TX
Surface sanitization is a critical aspect of daily cleaning services. This involves cleaning and disinfecting all surfaces in the building, including desks, chairs, countertops, and doorknobs. Surface sanitization is especially important in high-traffic areas such as restrooms and kitchens, where germs and bacteria can easily spread. By regularly sanitizing surfaces, your business can reduce the risk of infections and illnesses. 
Floor maintenance is also an essential part of daily cleaning services. This involves sweeping, mopping, and vacuuming the floors, as well as spot cleaning any stains or spills. Clean floors not only improve the appearance of the building but also prevent slip and fall accidents.
Daily cleaning services can also include other tasks such as window cleaning, carpet cleaning, and restroom cleaning. These services can be customized based on the specific needs of your business. For example, a restaurant may require more frequent restroom cleaning than an office building. Let Extreme Clean Team, LLC work with you to determine the frequency and needs for your daily office cleaning.
Experience the unparalleled expertise of Extreme Clean Team, LLC for comprehensive daily cleaning services that ensure a spotless, germ-free environment. Trust our dedicated professionals to deliver exceptional results tailored to your unique business requirements.
Benefits to Working With the
Best Cleaning Company in The Big Country
Simplify Your Life
It's never been easier to find house cleaners near you. Just book the cleaning and we take care of everything else.
Locally Owned & Operated
We live in and love our local community. Supporting The Big Country is an integral part of our philosophy and vision
Your Satisfaction is Our Goal
Your absolute satisfaction with the consistency of your cleaning service and our standard of customer care is our #1 goal.
Responsive & Responsible
We want your service to be seamless as well as spotless so we are here to make sure everything is done that you need done.