Make Moving or Selling Your Home
Easier!
Move-In/Move-Out
Cleaning Service
 Move-in and Move-out cleaning service! Moving can be a stressful experience. Whether you're preparing to move out of a rental property, showing your home to potential buyers, or getting ready to move into a new home, one of the most important steps in the moving process is cleaning. A clean home not only looks better to potential buyers, but it also helps ensure that your belongings are in good condition when you move them.
At Extreme Clean, our goal is to reduce that stress and help make your moving experience a pleasant one!
Whether you are moving out of your current home or your old retail space, experiencing a vacancy in a rental or moving in to a brand new home or business, there are countless matters to attend to and cleaning shouldn't be one you need to worry about. The team at Extreme Clean is standing by to provide reliable move-in and move-out cleaning services.
Our highly trained and dedicated professionals understand the importance of thorough cleaning during this transitional period. We meticulously clean every nook and cranny, ensuring that your space is spotless and ready for the next occupant. From deep cleaning carpets and scrubbing floors to sanitizing bathrooms and kitchens, we leave no stone unturned.
With our move-in and move-out cleaning services, you can focus on other aspects of your move, knowing that the cleaning process is taken care of. We use top-quality cleaning products and equipment to deliver exceptional results, leaving your old or new space looking fresh and inviting.
Choose Extreme Clean for hassle-free move-in and move-out cleaning that exceeds expectations. Let us handle the cleaning, so you can focus on the exciting journey ahead. Contact us today and experience the difference!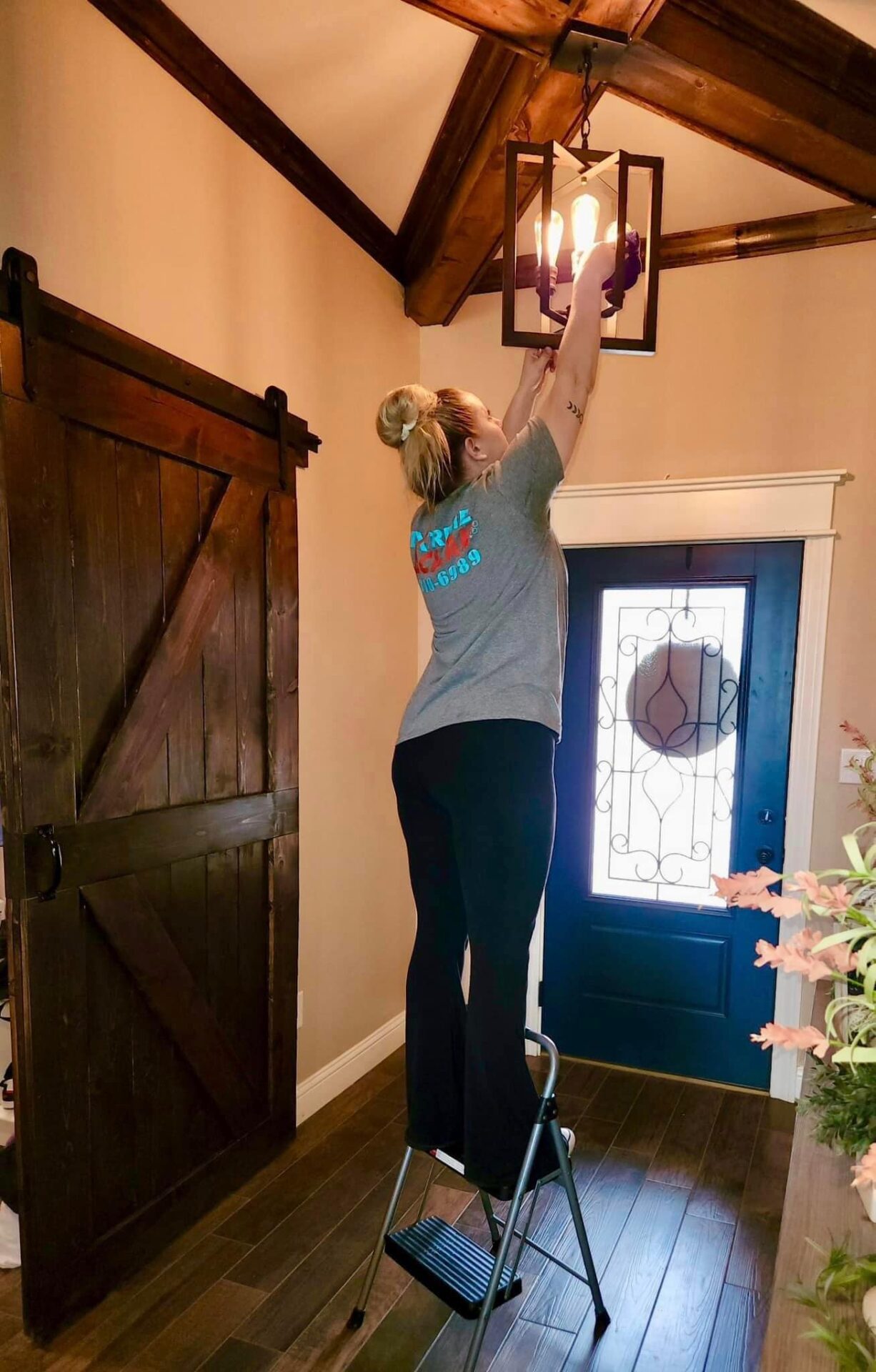 Make Ready or Move-In/Move-Out Cleaning Saves You Money and Time
Using Professional House Cleaners Can Help:

Get your rental deposit back

Help you love your completely clean and fresh home

Let's you focus on other areas of your move

Ensures your new renters will love the space
Explore the Advantages of
Move-In and Move-Out Cleaning Services
Move-in move-out cleaning services are a must for anyone who is moving into or out of a home or business. These services are designed to help make the transition as smooth and stress-free as possible by ensuring that the property is thoroughly cleaned before or after occupancy.
Our professional move-in move-out cleaning company will provide a range of services, including deep cleaning of all surfaces, vacuuming and dusting, bathroom and kitchen sanitization, and window cleaning. If deeper cleaning is needed, we can also offer additional services such as carpet cleaning or trash removal.
By hiring a reputable move-in move-out cleaning company like Extreme Clean Team, you can rest assured that your new or old home will be left spotless and ready for its next occupants. So whether you're moving in or moving out, consider hiring Extreme Clean Team as your professional cleaning service to take care of the heavy lifting for you!
Our commitment to excellence extends beyond just cleaning. At Extreme Clean Team, we pride ourselves on delivering exceptional customer service. Our friendly and professional staff are always ready to assist you, addressing any questions or concerns you may have. We strive to make your move-in or move-out experience hassle-free and seamless. Trust Extreme Clean Team to provide the No. 1 cleaning services you deserve, so you can focus on what truly matters during this transitional period. Discover the difference of our top-notch cleaning expertise—contact Extreme Clean Team today!
Benefits to Working With the
Best Cleaning Company in The Big Country
Simplify Your Life
It's never been easier to find house cleaners near you. Just book the cleaning and we take care of everything else.
Locally Owned & Operated
We live in and love our local community. Supporting The Big Country is an integral part of our philosophy and vision
Your Satisfaction is Our Goal
Your absolute satisfaction with the consistency of your cleaning service and our standard of customer care is our #1 goal.
Responsive & Responsible
We want your service to be seamless as well as spotless so we are here to make sure everything is done that you need done.